Geotag whatever you find interesting and share POI with your friends through augmented reality.
Download Layar and WAYD to your iPhone. Lets assume the setup works out for you. I would suggest that you access "My area" on wayd.se and set your alias.
Now start sending posts to WAYD. The posts will be published on wayd.se. Please change position so that the posts get different lat and lng.
When you have added some posts open Layar and find the WAYD layar. When loaded you will probably see your own posts. By default all posts relative to your current position are shown.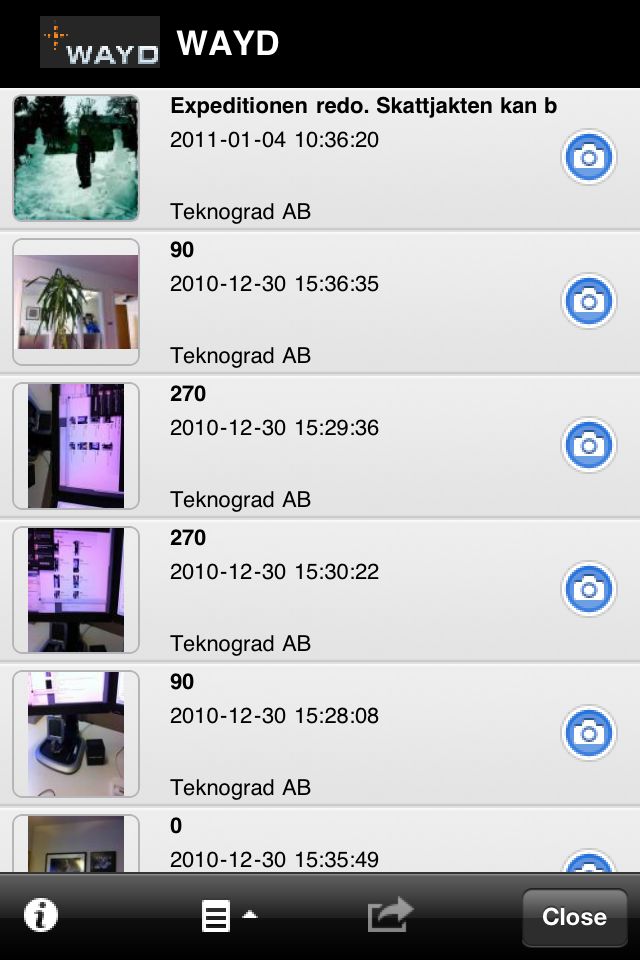 But if you only want to see your own click on the "i" icon down on your left to access the current layer settings. In the settings page you can add your phone number (not alias). Click "Done" and you should now see only your own posts.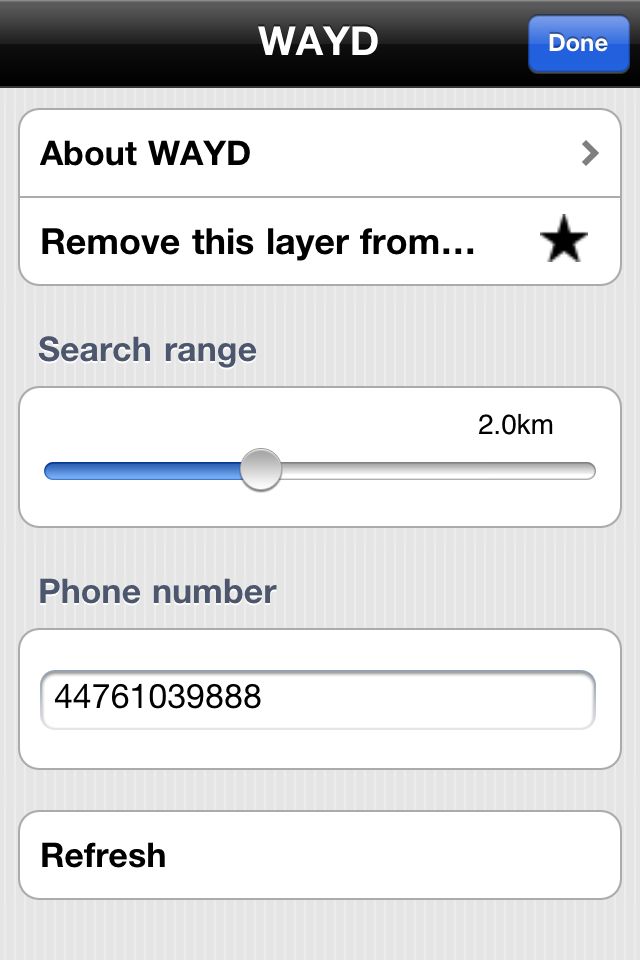 Now showing only selected posts.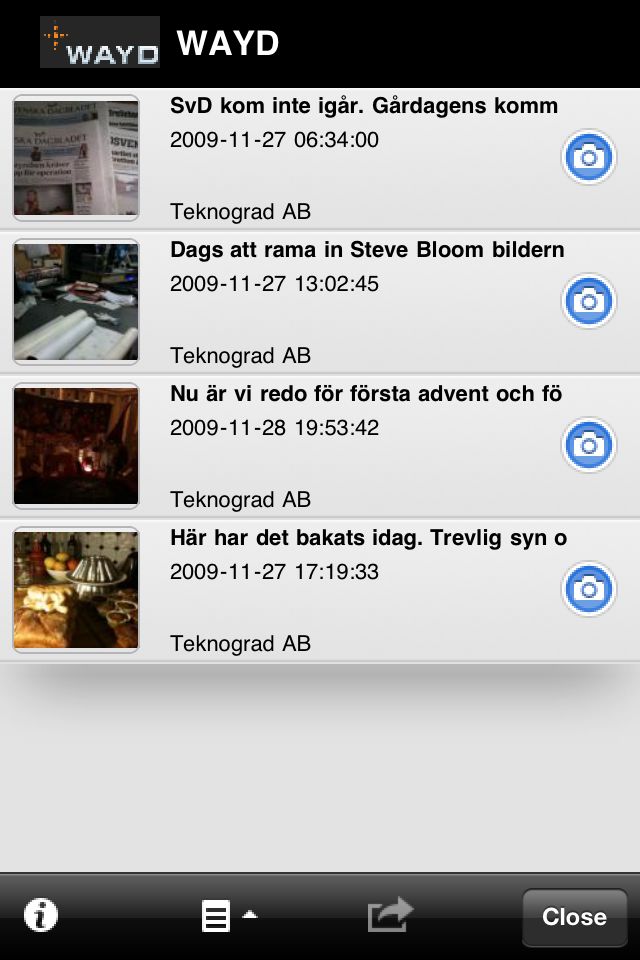 So now you can prepare your own augmented reality tour for your family and friends.
If you don't have a Swedish or Norwegian mobile you need to preregister on http://wayd.se.