First of, what is the WAYD iPhone application?
– Basically it sends a photo and a text to http://wayd.no. On that site you can, if you want, create a account and forward any messages to Twitter and/or Facebook.
Would you like to try out our WAYD iPhone application please follow these steps.
1. Search for "WAYD" in "App Store" and install.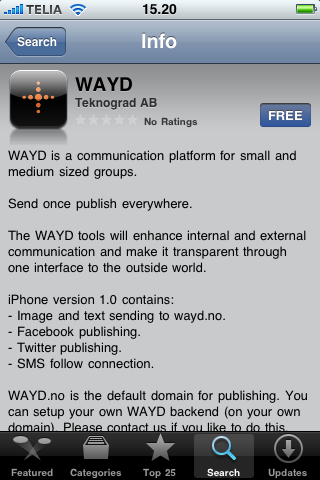 2. When you open the app for the first time you will be asked to set your phone number in application preferances.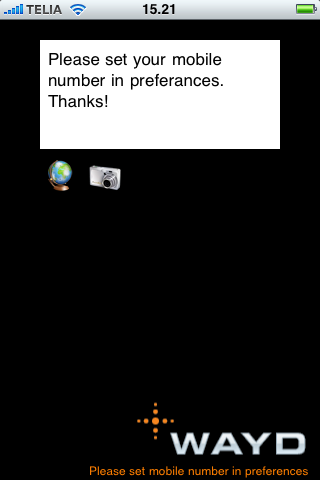 3. So you need to close the app again and go into your phone settings and find "WAYD" among your other downloaded application settings.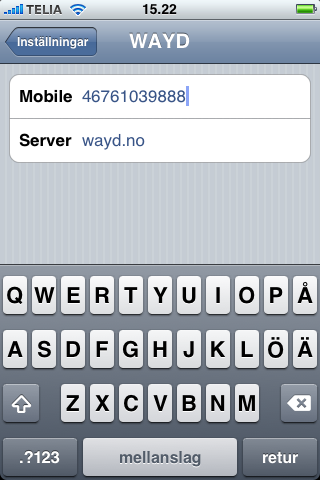 4. Add your phone number (please write the number without space and start with 46 in Sweden and 45 in Denmark. Norwegians don't need to set prefix).
5. Exit settings and start the WAYD app again. Click on the camera icon and take a phone or select one from the camera roll. Fill in some text and when done press "Send". Your WAYD post will be uploaded to http://wayd.no.
You WAYD!